His celebrity lifestyle and fine taste have been reduced to nothing, sorry to say that. The handsome young man has resorted to prayer and sharing of Holy Scriptures while portraying a holier than though attitude.
Joseph 'Jowie' Irungu is the key suspect in the killing of Ms. Monica Nyawira Kimani two years ago in Nairobi's Kilimani area, a crime that gripped the country.
Jowie was released from prison in March this year after remaining behind bars for 533 days. Justice James Wakiaga forbade him from talking about the ongoing case anywhere including on his social media platforms.
Aware of that instruction, Jowie has since kept a low presence on his known social media sites.
A sneak peeks on his Instagram handle depicts a man who doesn't want to be caught on the wrong side of the law. The account has a total of seven posts as of Sunday, August 2, 2020.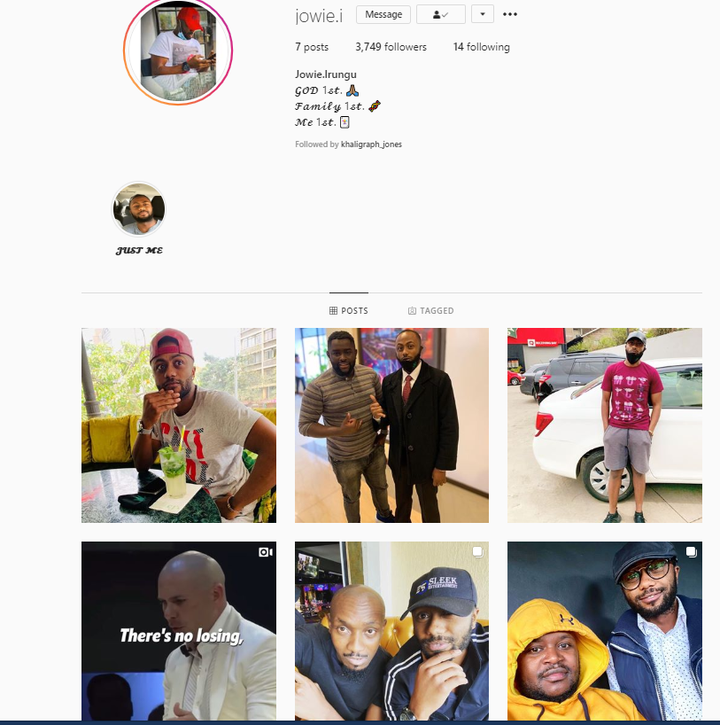 He deleted his Instagram handle Kush Irungu and created a new one Jowie.I.
All Photos Courtesy