Af if warnings by the health ministry about the effects of locally brewed alcohol (Chang'aa) on humans are not enough, residents of Nyatieno village in Nyamira county were treated to a rude shock when over 200,000 liters of changa'aa was retrieved from the ground.
The incident took place at Esani location, Nyatieno sub-location, Nyatieno village. Local authorities acted on a tip-off by Kazi Mtaani youths who were cleaning the area.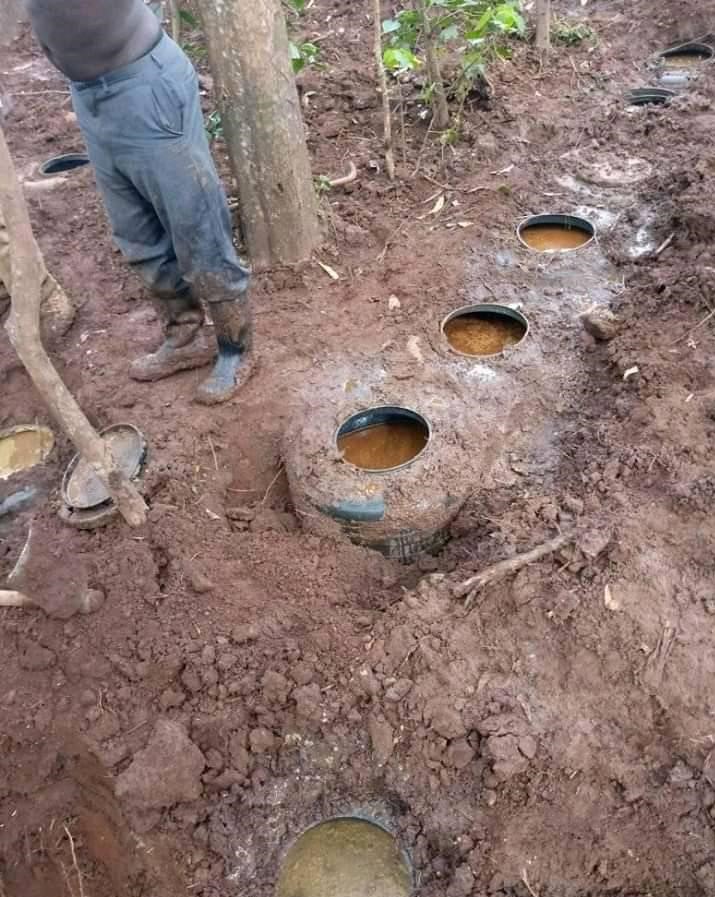 It is reported that the youths were dismayed by the sheer ignorance by which elderly people at the home displayed without following the social distance protocols.
Local authorities moved swiftly only to find all 'guests at the party' had escaped after suspecting that the youths had set them up.
"The residents are behaving as if covid19 is not in existence at all, the government needs to educate our people," Said Kevin Onkwemwa, a youth in Nyamira while speaking with opera news through the phone.
All Photos Courtesy